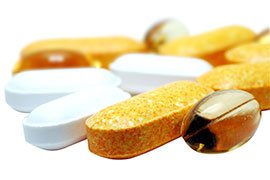 I often get asked are there any natural treatments for varicose veins and spider veins. The answer depends on what aspect of veins you are trying to treat. If it is the ache from varicose veins there is ONLY ONE product that has undergone any sort of rigorous scientific evaluation and that is Horse Chestnut Extract. This has been demonstrated to help leg pain and swelling when compared to placebo (Cochrane Database Syst. Review 2006).
ALL the rest of the myriad of products (including St Johns wort, Lavender, Witch hazel, Flavinoids (incl. berries. cherries and plums), Rosemary, Bilberry extract, Gingko biloba, Gotu kola extract, Hawthorn extract, Vitamin C, Vitamin E, Beta-carotene and Vitamin B complex) that have been claimed to be of benefit have NOT undergone any scientific evaluation that validates the claims that are made. Hence the claims that are made must be treated with a great deal of cynicism and skepticism. As many of these products associated with these unproven claims can have significant side effects and contraindications it is reasonable that they are avoided until their efficacy can be satisfactorily demonstrated by clinical studies.Until proven to be of any usefulness it is likely that most if not all of the products are just expensive placebos.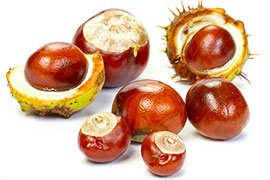 Another product that has been heavily advertised is Veins Clear (refer my previous blog post) but there is no scientific study that demonstrates that Veins Clear has any effect on treating any type of leg veins. Vein Away is another product that made lots of claims but these were found to be unsubstantiated when it was compared to placebo in a scientifically controlled study. This study was conducted by Dr Sue McKoy and presented at a Phlebology conference. There has actually NEVER been a product that has EVER been scientifically demonstrated to improve the appearance of veins or halt the progression of the condition. Reflexology and acupuncture / acupressure maybe useful in the management of the ache due to varicose veins but there are no scientific studies that I am aware of that confirms the effectiveness of these approaches.